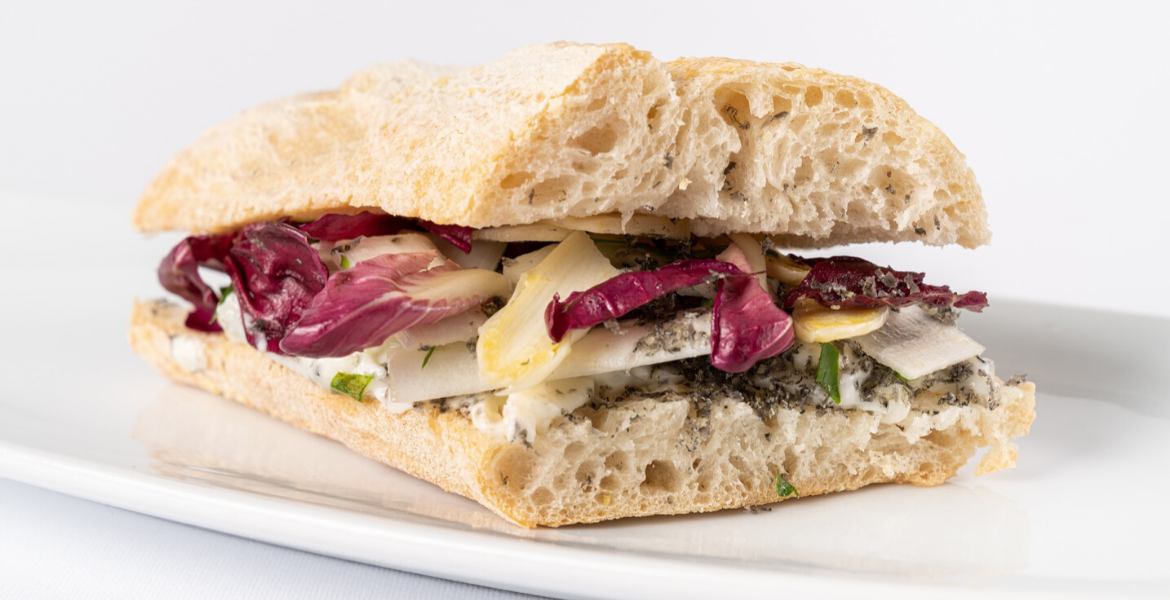 May 30 , 2021
For a quick lunch, a simple recipe that can be completed in a few short steps. Protagonist of the spring and its bounty.
Ingredients
1 corn ciabatta (150 gr)
100 gr Stracchino
40 gr Cru Caviar Cigar
2 raw sticks of asparagus
Olive oil
Salt to taste
Lemon juice
Directions
After having washed the asparagus thoroughly, peel them with a potato peeler and discard the exterior parts. Continue with the potato peeler, peeling the whole asparagus, even the end, to get a thin and delicate filangè. Dress with olive oil, salt, and lemon juice. In a bowl, dress the stracchino with a little oil and the grated Cru Caviar cigar. Mix the ingredients with a fork directly in the bowl. Cut the ciabatta horizontally. Put the caviar stracchino on the bottom slice of bread and cover with the raw asparagus filangè. Top the sandwich with another slice of bread carefully, without pressing down on the filling.
---