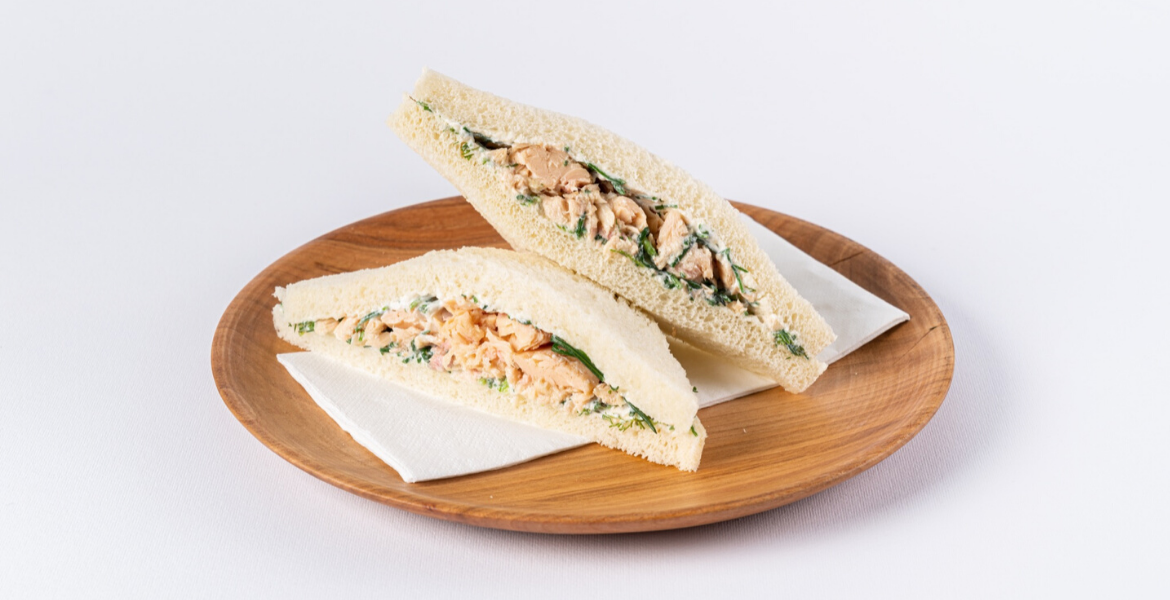 Jun 14 , 2021
Summer, heat, sun: all of this calls for an outdoor picnic. Our chefs have thought up a fresh and fast recipe, perfect for the nice weather.

Ingredients for 1 person:
2 slices of white bread
100 ml soy milk
10 gr Dijon mustard
2 gr lemon juice
300 gr corn oil
80 gr Agretti
100 olive oil marinated sturgeon
Lemon zest
Parsley, chopped, to taste
Directions
In an immersion blender blend the soy milk with the Dijon mustard, the lemon juice, a pinch of salt and add the olive oil a little at a time to create a creamy mayonnaise. Wash the agretti and boil them in generously salted water for around 4 minutes. Cool them off in an ice water bath to keep their color and crunchiness. Put the soy mayonnaise in a bowl with the coarsely chopped agretti and the sturgeon. Mix it all together adding the lemon zest and the chopped parsley until it's a smooth mixture. Make a sandwich with the mixture and your two pieces of bread.
---