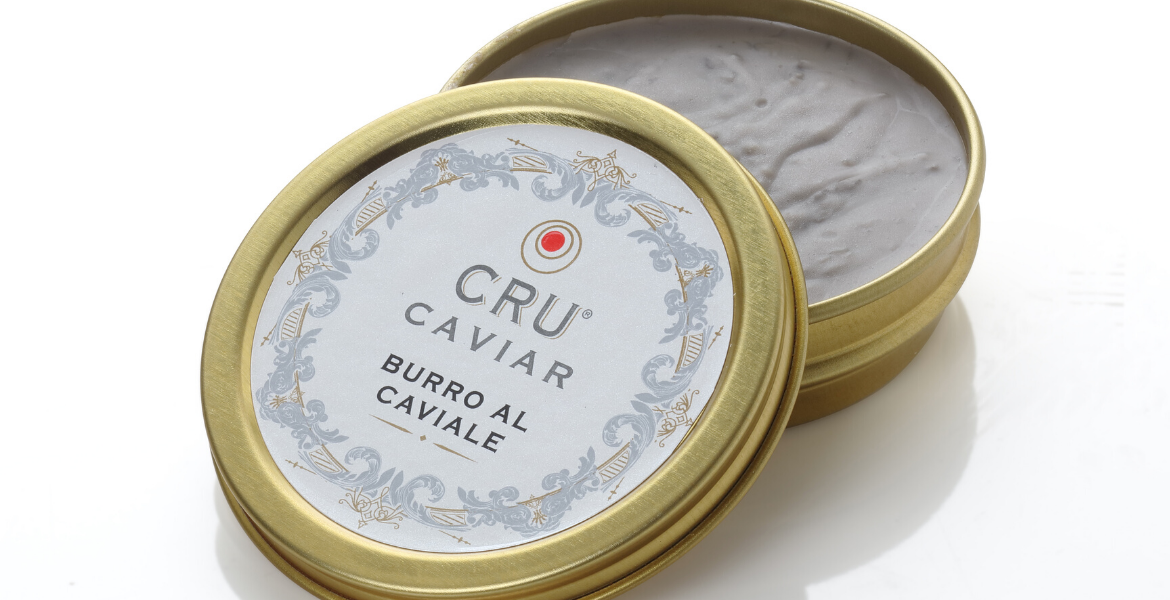 Feb 15 , 2021
We tell you how our Butter with Caviar is born, a unique and eclectic product, a precious ally in every kitchen.
Our Butter with Caviar Cru Caviar is made with 30% pure Italian caviar and with a superior quality butter, which we have selected with extreme care: the Brazzale Brothers Superior Butter.
To create our butter we have combined two excellences, our company and Brazzale. Both share important values:

HISTORY • passion and traditions handed down from generation to generation.
PURITY • characteristic of a "clean" and transparent finished product, of the highest quality.
FRESHNESS • very fresh raw materials and extreme attention to the production process.
CRAFTSMANSHIP • because we both work by hand, enhancing the expertise of man.
Our Butter with Caviar is a versatile product: it can be consumed in purity, simply spread on a crouton, or used in creaming a first course, a spaghetti or a risotto.
Finally, combined with the variety of caviar that suits you best, it intensifies its unique and eclectic flavor.
---