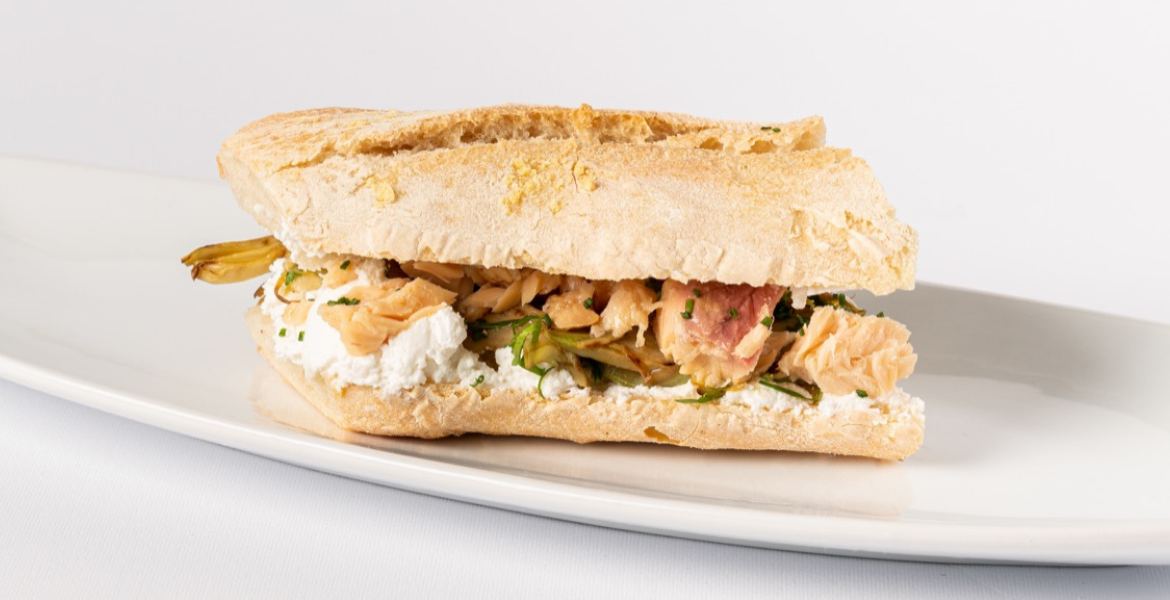 Jul 31 , 2021
The versatility of sturgeon meat used in a fast and simple recipe, perfect for a tasty lunch break or a creative and exclusive entree.
Ingredients:
1 corn ciabattina (roughly 150g)
2 artichokes
150 g cow's milk ricotta
100g olive oil marinated sturgeon
Parsley, chopped
Oil, salt and pepper to taste
Chives
Directions
Wash and clean the artichokes; put them in cold weather with lemon so they don't oxidize. Cut into thin rounds. In a hot pan add a drizzle of olive oil and saute the artichokes quickly so that they stay crunchy. Dress with olive oil, salt, and the chopped parsley. In a bowl mix the ricotta with the oil, salt, a generous amount of black pepper, and chives. Cut the bread horizontally and spread the ricotta mixture on both slices. On the bottom slice layer the sauteed artichokes, the sturgeon and another layer of artichokes and top with your second bread slice.
---