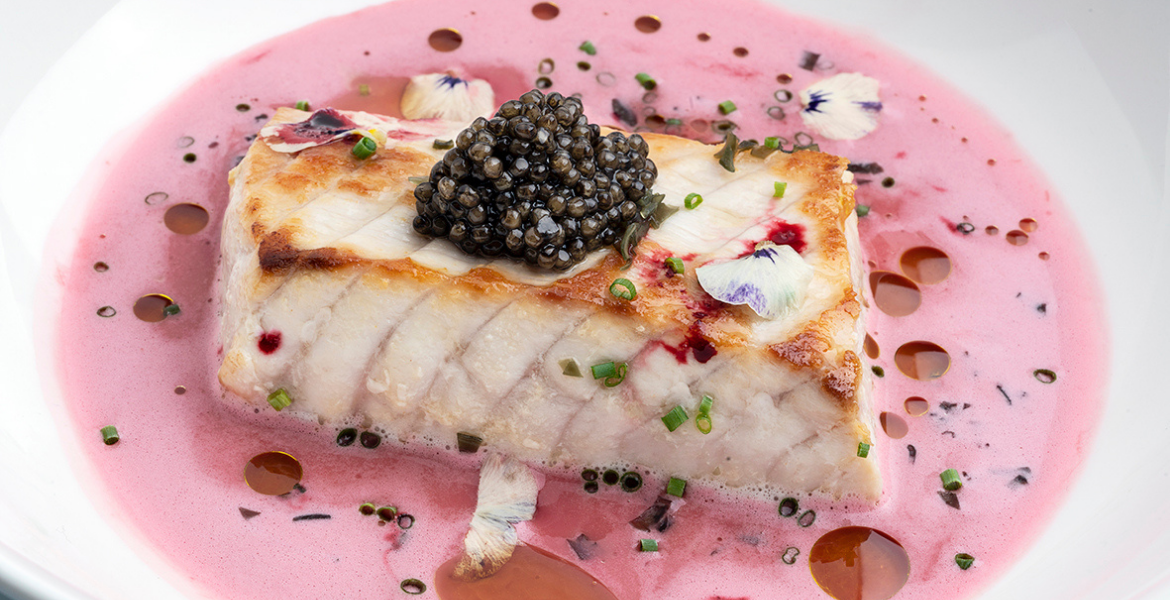 Sep 27 , 2021
Want to impress your guests with a recipe that showcases caviar? Follow the steps below and prepare the perfect White Sturgeon steak, with beetroot sauce and Imperial Caviar
Preparation time:
40 minutes
Ingredients for 2 people:
• 200 g white sturgeon
• Thyme to taste
• Marjoram to taste
• Black pepper to taste
• 20 g Cru Imperial Caviar
• 200 g beetroot
• 50 g peeled almonds
• Chives
• Ml. 100 vegetable broth
• Extra virgin olive oil
• Salt to taste
• Soy sauce to add
Directions:
Put the beetroot on to boil in salted water; after around 30 minutes (they should be overcooked) drain and peel off the skin. Blanch the almonds in another pan of salted water for about 20 minutes. Blitz together the almonds and beetroot in a blender until you have a smooth mixture, adding the vegetable broth, soy sauce, olive oil and a pinch of salt.

Heat up a drizzle of olive oil in a pan, bringing the temperature to around 140/150 C. Season the sturgeon with salt and pepper, searing it with a sprig of thyme and marjoram. Let sear for about 2 minutes on each side, then bake in the oven for 5 to 6 minutes at 170 C, being careful not to overcook or dry out the meat.

In a warm dish add a spoonful of the beetroot sauce, then place the seared sturgeon on top, dressing it with the oven drippings.
Top with the finely chopped chives, a drizzle of olive oil and a generous teaspoon of Cru Imperial Caviar.
---